The Importance of a Structured Hiring Plan
As featured in Young Upstarts
by Michelle Joseph, CEO of PeopleFoundry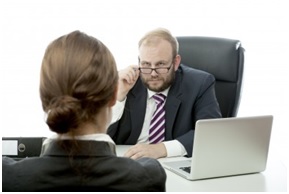 An effective hiring plan and process is important to the infrastructure of any company. There are many steps to take when onboarding new employees. Many companies make the mistake of hiring under certain limitations such as time constraints or for new projects. This can be detrimental to the company for a number of reasons: The candidate does not exemplify the company and its goals, but will suffice for a small amount of time. Training was not properly conducted, resulting in slower results and possible mistakes. Sometimes the candidate manages to have very little familiarity with the project or company.
To start, hiring is a difficult process. You have to differentiate between hiring just to fill a seat and building a team that will help define and grow the company. To avoid possible hiring hiccups, be sure to have a proactive plan instead of a reactive one. Be prepared to staff quickly and properly.
You can finish the article at Young Upstarts.