Thriving Through Inevitable Conflict
As featured on Young Upstarts
by Joel Freimuth, President of Blue Pearl Consulting Firm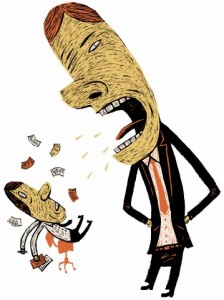 For anyone running a family business, conflict is nearly unavoidable. According to the Family Firm Institute, 20% of family businesses report weekly conflict, another 20% report monthly conflict, and 42% report conflict three to four times per year. While conflict can be defined in many ways (divorce, death, accusations, etc), family businesses are hit the hardest and necessitate the most proactivity.
Businesses can turn for the better or worse at the drop of a hat. Because of this suddenness that all business owners are at the very least, subconsciously aware of; there is a critical need to prepare for both scenarios in those occasions where operations are running smoothly. This ideal holds true for succession planning as well. Many headaches can be avoided altogether with some forward thinking.
There is no doubt that varying levels of conflict will occur through the course of running a family business. However, having a game plan before conflict arrives and not trying to figure it out in the heat of the moment will go a long way in coming to a clean resolution.
You can finish the article at Young Upstarts.